Presentation
Date

September 23th, 2023

Location

Avenue de Sévelin 52, 1004 Lausanne

Time

16h00 to 19h00

Application deadline

September 9th, 2023, first come first served
The Swiss AeroPress Championship 2023 is the hunt for the Swiss champion. Wrapped in glory, praised in hushed tones, will you be the one flying to Melbourne to defend your country in December 2023?
Hosted during the Swiss Coffee Connection, coffee festival in Lausanne, the 2023 Swiss AeroPress Championship is the place to be, with coffee, beer, food, music, workshop and special coffee events.ent
Competitor Registration
Everybody welcome!
Registration is NOW OPEN
Application deadline is September 9th, 2023. Don't wait !
Application fee for attending the competition is 60CHF. The payment of the fee must be done 7 days after reception of the invoice. No refund will be provided in case of absence during the contest or registration cancelation after payment.Visitors are most welcome to support free of charge (no entry fee for visitors but fun, beer, music, gin rock'n'roll and more !!)
Once registered, you will be sent a confirmation email with your invoice to pay application fee and the competition rules and other juicy details.
For those who do not know this wonder
A child's game! And the magic does the rest…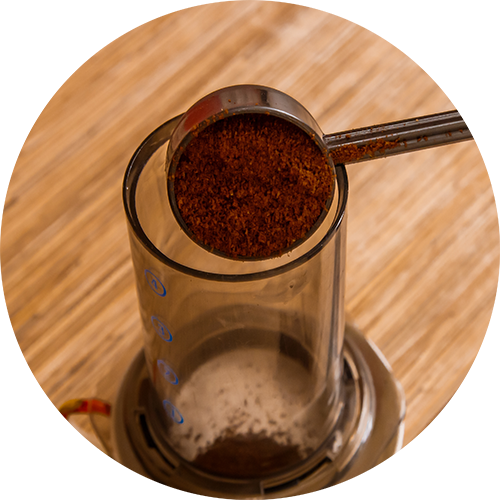 First step
Put the ground coffee in the aeropress